Institute for Foreign Policy and Strategic Studies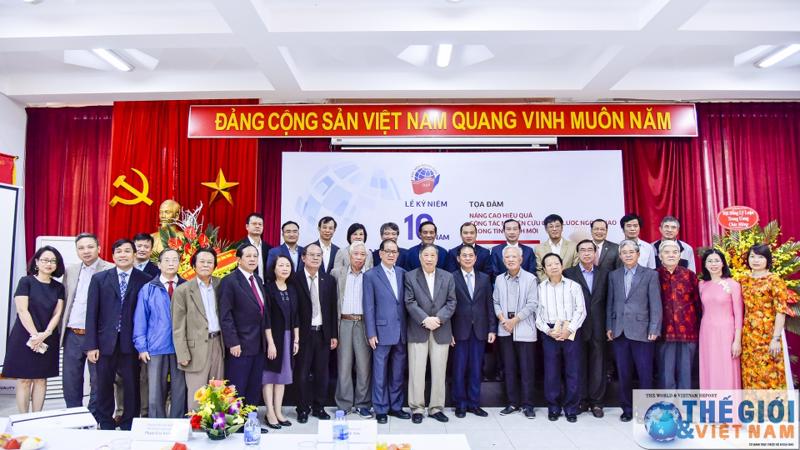 History
The Institute for Foreign Policy and Strategic Studies (IFPSS) was established in 2008 out of the Research Divisions of the former Institute for International Relations originally created in 1977, with the aim to: (1) providing MOFA with research outcomes relevant to policy-making and implementation; (2) combining research with teachings and knowledge dissemination; (3) ranking high in national and international integration standard indexes; and (4) widening the network of Track II diplomacy.
Organisation Structure
The activities of the IFPSS revolve around three research centers: the Center for Major Powers Studies, the Center for Regional and Foreign Policy Studies, and the Center on Security and Development. In addition, IFPSS operates three virtual research mechanisms: the Center for APEC Studies, the Center for Global Mekong Studies, and the Center for ASEAN Studies.
Main activities
Perform strategic research in support of Vietnam's foreign policy;
Cooperate and promote academic exchanges with domestic and international institutions;
Teach and disseminate knowledge on foreign policy, regional, and international affairs to ministries and their line agencies;
Offer courses and train undergraduate, graduate, and exchange program students;
Publish a wide-range of books, articles, and presentations in English and Vietnamese, many of which meet the standard of ISI, Scopus, Web of Science journals, and other prestigious publications and publishers.
Human Resources: 2 Associate Professors, 14 Doctors and 16 Masters out of 43 employees trained in leading institutions of higher education in the U.S., Europe, China, Japan, South Korea, Australia, Singapore, and Vietnam.
Outstanding Contributions
Since its creation, IFPSS has contributed to the drafting of strategic documents, such as the Party Congress's documents, Resolution No.22-NQ/TW of the Politburo on International Integration, Decree No. 25 CT/TW on promoting and enhancing the role of multilateral diplomacy until 2030, and numerous other foreign policy documents. IFPSS has also contributed to upgrading Viet Nam's partnership with other countries as well as regional and international organisations, conducted some 50 research projects, and completed many high-quality studies. IFPSS has inherited and actively promoted the Track II diplomacy network based on partnership and academic exchange with more than 80 regional and international research, teaching and academic institutions. IFPSS is DAV's main consulting unit within the network of ASEAN - Institutes of Strategic and International Studies (ASEAN-ISIS) and the Council for Security Cooperation in the Asia Pacific (CSCAP).
IFPSS, as one of DAV's two research institutes, strives to become the leading Vietnamese think-tank in foreign policy and strategic studies as well as one of the top ones regionally.
Contact: vncclng@dav.edu.vn