DAV English Faculty Organizes Talk on "Building Confidence from Your Own Body"
The talk on "Building Confidence from Your Own Body" shared with students of the Diplomatic Academy of Vietnam (DAV) the importance of body language and how they can confidently express their physical beauty as well as their intellect.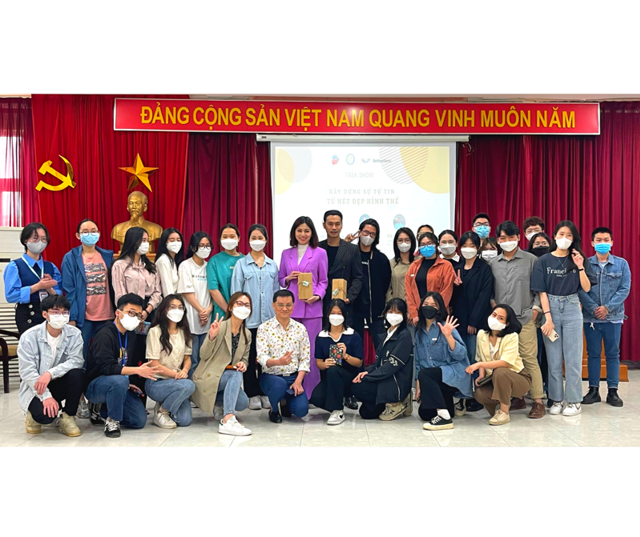 On the afternoon of April 5th 2022, a talk on "Building Confidence from Your Own Body" organized by the English Faculty took place in the conference hall, with the presence of two special guests namely Ms. Nguyen Thanh Huyen - International Model Coach, and Mr. Hoang Viet Tung - the trainer from Be Your Best - a model training center. The talk gathers interest and participation of many DAV freshmen from different disciplines.
Prior to the talk, Mr. Le Van Khanh-lecturer from the English Faculty, the program moderator, expressed the interest in learning how to expose one's confidence in order to excel inside the classroom as well as many other aspects of life, especially after a period of attending online classes due to the COVID-19 pandemic.
During the talk, the two guests expressed their opinions on the significance of physical appearance. Ms. Huyen provided the audience with tips and tricks on how to show confidence via minor details such as sitting or walking postures, etc. Afterwards, many students asked questions related to physical appearance as well as myths surrounding the modeling world. At the end of the presentation, the two guests demonstrated the catwalk techniques to a number of students before letting them practice on the stage.
The talk left a positive impression on DAV students about confidence inside and outside the classroom, especially in diplomatic settings.