DAV Team Enters Top 32 of Global Round - FDI Moot 2020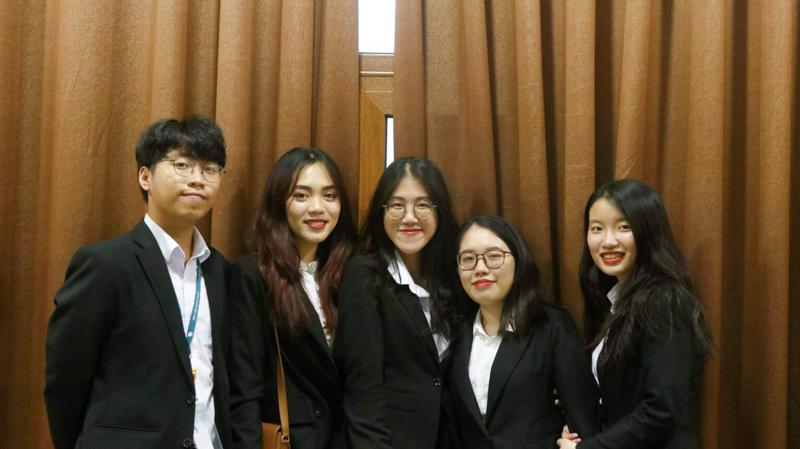 From November 4th to November 9th , 2020, the virtual Global Round of the Foreign Direct Investment International Arbitration Moot (FDI Moot) was successfully held via Zoom. The Vietnamese representative teams participating in the Global Round gained numerous remarkable achievements. The Sette team from the Diplomatic Academy of Vietnam (DAV) was honored to become the only Vietnamese team entering TOP 32 Global Round.
The FDI Moot was set up in 2006 by the Center for International Legal Studies, CILS (Austria) in collaboration with King's College (UK), Pepperdine University (USA), University of Suffolk (USA) and the German International Arbitration Association (DIS).
FDI Moot and Law Show are annual and "traditional" activities for law students all over the world. With the aim of training students specialized in International Law with foreign language proficiency, international trade, and investment litigation skills, it is such an interesting playground that law students cannot ignore. The students of the DAV Faculty of International Law are highly appreciated in this competition.
The Sette team from the DAV consisted of 5 excellent members including Nguyen Anh Duong (LQT44C) as team leader, Chu Le Minh Duong (LQT45C), Pham Phuong Nhung (LQT45C), Do Thi Phuong Thao (LQT44C) and Mr. Duong Thuy Linh (LQT45C). This was an honorable and proud achievement of the Sette in particular and the DAV in general, following the achievements of previous generations at the DAV Faculty of International Law.
With unremitting efforts, TOP 32 Global Round - FDI Moot was a worthy result for the competition team. The Sette was the first representative of Vietnam advancing far into this international competition.
The mentioned successes are the premise for us to believe the students of the Faculty of International Law in particular and the DAV students in general will continue to achieve numerous successes in studying and experiencing via prestigious competitions, which is worthy of "Dynamic - Creative - Visionary" DAVers.