First Activity of Vietnam's ASEAN - ISIS Presidency
On the morning of March 30th, 2022, the Diplomatic Academy of Vietnam (DAV) organized a virtual meeting among Heads of Representatives of the ASEAN Institutes of Strategic and International Studies (ASEAN - ISIS). This was the first meeting in Vietnam's ASEAN - ISIS Presidency.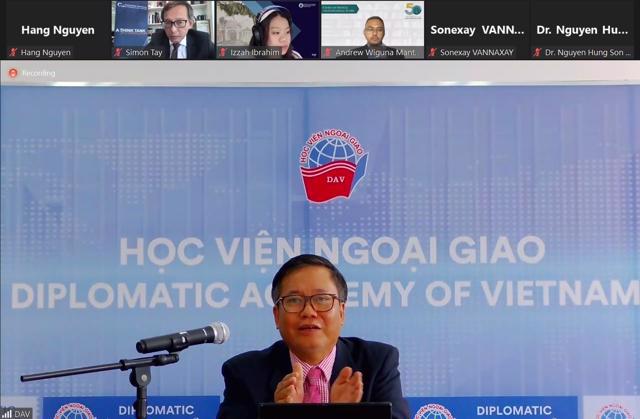 Representative leaders of ASEAN - ISIS Network members attended the meeting. Ambassador Assoc. Dr. Hoang Anh Tuan, DAV Deputy President, Chairman of ASEAN - ISIS Network in 2022 chaired the meeting.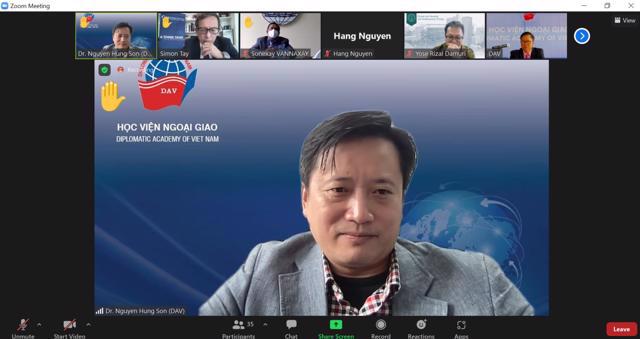 Speaking at the opening, Ambassador Assoc. Dr Hoang Anh Tuan warmly welcomed and highly appreciated the cooperation among the research institutes of the ASEAN - ISIS network. Ambassador Hoang Anh Tuan congratulated Thailand Institute of Strategic and International Affairs (Thailand ISIS) on successfully assuming the role of 2021 ASEAN - ISIS network chairmanship. In the context of regional and global challenges, the ambassador expressed his desire to continue cooperating closely with the research institutes in order to maintain this significant academic exchange channel's role and motivation. The ambassador announced an operational plan that the DAV intended to implement in the 2022 ASEAN-ISIS Chairmanship.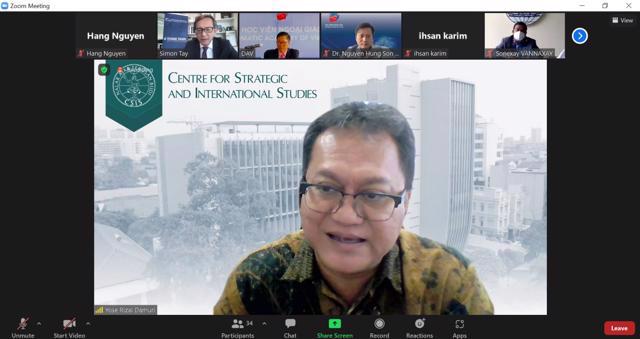 Heads of Representatives of ISIS members strongly agreed on the DAV's plan, simultaneously sharing each country's operational plan of ISIS. The delegates affirmed to cooperate closely with the DAV to maintain in-depth discussions of strategic researchers and policy advisors of ASEAN on international issues.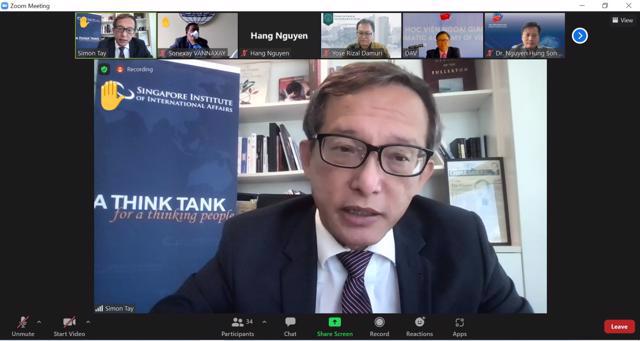 After the meeting, the delegates attended a discussion on the current hot topic which is the military conflict in Ukraine and its impact on ASEAN. Ambassador Hoang Anh Tuan asserted that geopolitical changes in the regional and global in general, and Ukraine conflicts, in particular, have changed the balance of power among the great powers and their strategic calculation, significantly impacting small and medium countries. ASEAN scholars analyzed this conflict's impact on ASEAN, especially in the context that the region is facing numerous challenges namely South China Sea issues, and Mekong river water security. The scholars also discussed future ASEAN's preparation for preventing a dangerous repetition of Ukraine's precedent in the region and countermeasures to the escalation of tensions among major powers. The discussion took place in the spirit of science, openness and frankness.