The DAV English Faculty Career Mentoring Programme: An Essential and Effective Service for DAV Students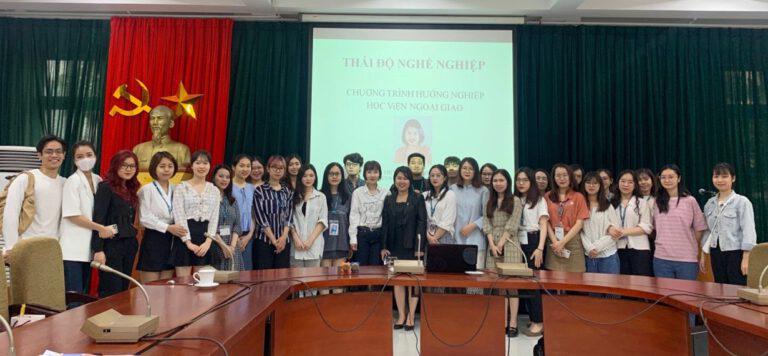 In universities across the world, Career Mentoring is a key service for students throughout their university career. Student mentees are provided with valuable advice and career direction from a range of different perspectives, including insights from former ambassadors and other professionally qualified experts, as well as mentors drawn from the university alumni community, who come from diverse study backgrounds and have volunteered their time to provide support and advice to current students. Career mentors are encouraged to assist students in gaining insight into their preferred occupational sector, while also offering advice on developing interpersonal, networking, and other transferable 'soft' skills, that will more fully equip them to make important decisions in their professional life.
Motivated by such mentorship programmes, The DAV English Faculty established a Career Mentoring Programme in line with the newly recognized Education Programme: Bachelor of Arts in English Language*, first launched in March 2021. The Career Mentoring Programme was directed at the 4th year students of K44 English classes. Organised around a flexible schedule, the programme attracted significant attention due to it being administered by professional mentors at varying stages of their careers, who had expressed a willingness to share their valuable experience and life lessons. Included among them were a number of former ambassadors, who have considerable service in the diplomatic sector. During the 10-week programme, students were advised on the transition from study to work, provided with some clarity over potential career directions and their respective occupational trajectories, learned how to grow a professional network, and how to enhance their resumes and research specific entry-level requirements.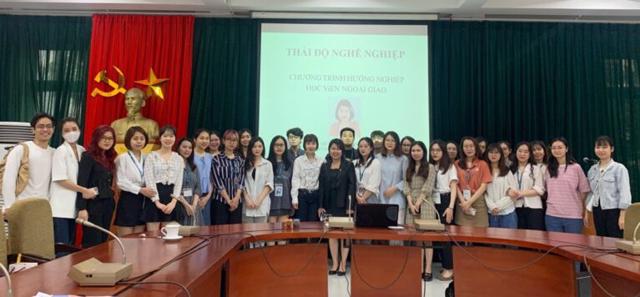 In the launching ceremony of the program, Mr. Do Duc Thanh, Head of Chancellor, speaking on behalf of DAV leaders, confirmed his support for implementing practical programmes for the students and encouraged The English Faculty to continue providing such useful services. While Ms. Tran Thanh Lien, Vice Dean of English Faculty emphasized that "DAV has entered a new phase in its mission when its quality is directly assessed through the performance and working behavior of graduates from DAV. That is why the competitiveness of DAV graduates is the competitiveness of DAV itself." Clearly therefore, the launch of The Career Mentoring Program is a timely step in this direction.
By the end of week 10, students from 3 Classes of English K44 were well aware of the knowledge, skills and characteristics that employers look for, how to go about researching opportunities for a suitable job, the different jobs they could target with their degree, as well as the general responsibilities of someone who works in a particular field. Ngoc Anh, a student of TA44C expressed: "The Career Mentoring Programme has provided valuable and practical lessons on how to write a resumé, how to find a suitable job with my skills and talents, how to communicate at work, and how to enlarge my professional network."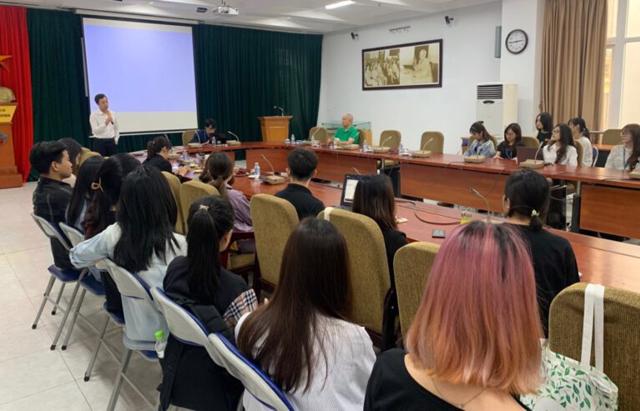 --------------------
* On 8 June 2021, The English Faculty received the Certificate of Programme Accreditation from the Centre for Education Accreditation - Association of Viet Nam Universities and Colleges that recognizes the Programme: Bachelor of Arts in English Language, Diplomatic Academy of Viet Nam.