Vietnam's diplomacy reaching new heights thanks to Covid-19
Despite resource constraints, Vietnam has made great efforts to cooperate with other countries bilaterally and multilaterally to jointly overcome the unprecedented global crisis.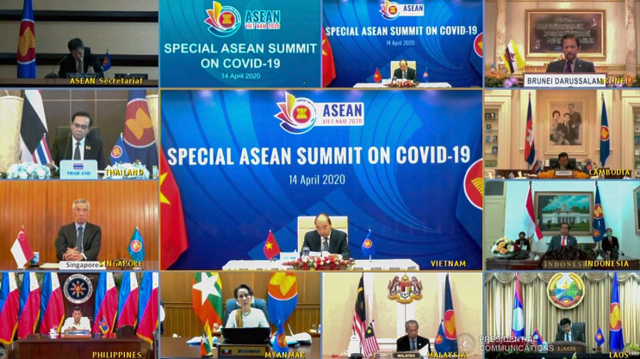 Due to previous traumatic experience of SARS in 2002-03, Vietnam has taken early and necessary actions including medical preventive and treatment measures. As a result, though still constraining through the difficulty, Vietnam have surpassed other countries in terms of controlling the Covid-19 and now poised to overcome the crisis. Taking these advantages, Vietnam has accelerated its bilateral and multilateral support to other countries, demonstrating its responsibilities, goodwill and friendship.
Vietnam as a constructive member of the international community
It may be the first time that Vietnam has made such dynamic diplomatic activities to provide support to many countries in need at the same time to fight against the global pandemic, i.e. Covid-19. It has been willing to extensively deliver fund and provide "Made in Vietnam" medical equipment and materials, sharing information, experiences, and studies with other countries.
The lists of countries to receive Vietnam's donation and support are extended beyond its local region. This includes, among others, neighboring countries (Laos, Cambodia), China, ASEAN members, traditional friends such as Cuba, India, Japan, and Russia, and then strategic and traditional friends in Europe being world's Covid-19 epicenters (France, Germany, Italia, Spain, England, Sweden), and other countries in other continents (the US, Australia). It is also worth mentioning Vietnam's donate to the international organizations such as the World Health Organization to mitigate the negative impacts of the global pandemic.
In return, Vietnam also receives valuable and generous support in cash and in kind (for instance, vital medical supplies) from international organizations such as the WHO, United Nations agencies, and other countries, for example, China, Thailand, South Korea, France, the EU and the US.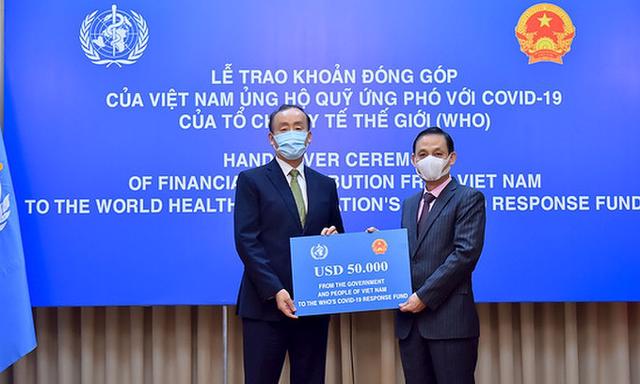 The mutual support between Vietnam and other countries is not limited to the inter-government cooperation but also expands to people-to-people diplomacy. Vietnamese people, especially business associations, student alumni, and Vietnam associations and even children, also spread optimism and donate to help people in other countries. This reflects goodwill and community spirit of the Vietnamese people at the grass root level.
Vietnam has also played its role as an active and responsible partner in multilateral organizations in the region and the world. Despite the ongoing health crisis, which led to border shutdowns, Vietnam, as ASEAN Chair in 2020, quickly convened virtual Special ASEAN Summit on Coronavirus Disease 2019 on April 14, 2020. Though this organization was established within a very short notice, ASEAN leaders were keen to participate and vow for joint efforts to fight against coronavirus, showing their timely cohesive, and responsive actions, and strength in unity.
This successful meeting was soon followed by ASEAN with their dialogue partners, for instance ASEAN+3 (with China, Japan and the Republic of Korea), United States and European Union, which focused on collaboration to defeat against the pandemic.
Going beyond this traditional regional group, it is the first time that Vietnam has engaged with forums such as G-7, G-20, Quad-Plus (together with Australia, Indonesia, India, the US, Japan, New Zealand), and the United Nations to discuss ways to synergize efforts to counter the spread of Covid-19.
These unprecedented foreign policy moves at global and regional levels would definitely help Vietnam to elevate its prestige and status within the international community and gain support for its call for other essential issues such as the termination of unilateral actions against the international law.
Core value of Vietnamese diplomacy: respect for human right
Vietnam's diplomacy is rooted in the country's core value of full respect for human right, protection of people and dignity at all cost, even economic damages. This spirit has already been reflected by the Vietnam's policy of leaving no one behind, regardless foreigners in Vietnam or its citizens staying abroad.
Vietnam has done its best to provide treatments for foreigners in the country, demonstrating its solidarity, commitment with friends in the world. Besides, Vietnam government has also organized repatriation operations to bring back stranded Vietnamese, timely and effectually protecting its citizen in varional pandemic epicenters. This is done also thanks to the effective support and close collaboration with other countries.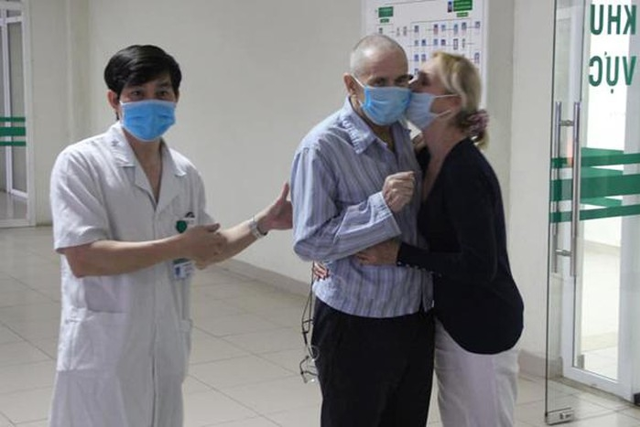 Vietnam fighting against Covid-19 by all means, both directly or indirectly, in and outside of the country, presents an excellent case of protection of the right to life and duty to protect life, right to health and access to care that the United Nations and WHO have promoted in their human right programs. Leaving no one behind is the main motto of the Vietnamese government during the Covid-19 period.
Thus, despite the fact that the Covid-19 has created huge challenges, it set new opportunities for Vietnam to reach new heights of foreign policy, as Vietnam has done its best to collaborate with other countries. The diplomatic activities during the Covid-19 period have strongly enhanced Vietnam's solidarity, goodwill, global standing and paved a new path for its leadership in the region and the world.
Dr Chu Minh Thao is Deputy Director at the Centre for Security and Development, Institute for Foreign Policy and Strategic Studies, Diplomatic Academy of Vietnam. She can be contacted at thaocm@gmail.com/thaocm@dav.edu.vn
Source: https://vietnamtimes.org.vn/vietnams-diplomacy-reaching-new-heights-thanks-to-covid-19-20269.html