Ambassadors Forum: Pereric Högberg, Swedish Ambassador to Vietnam Pereric Högberg
On the afternoon of May 17th, 2019, in the framework of the 2019 Ambassadors Forum held by the Diplomatic Academy of Vietnam (DAV), the DAV and the Swedish Embassy to Vietnam organized a talk between Pereric Högberg, Swedish Ambassador to Vietnam and the DAV's staff and students.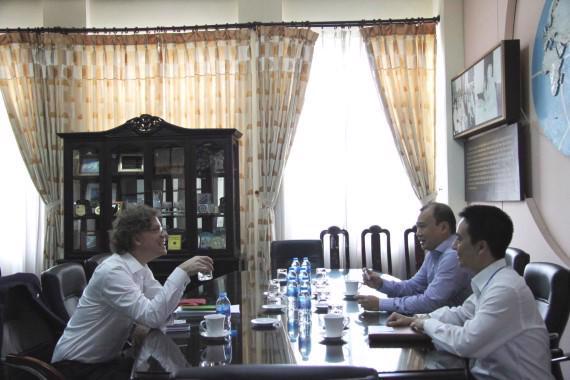 At the forum, Ambassador Pereric Högberg had a friendly conversation on "Swedish Model - Why is Sweden among countries with the best welfare, a smart society and a feminist foreign policy in 2019 ".
Attending the talk were Dr. Le Hai Binh, the DAV Vice President, Dr. Nguyen Tuan Viet, Dean of the Faculty of International Politics and Diplomatic Studies as well as 3rd year and 4th year students of the faculty and the DAV's researchers.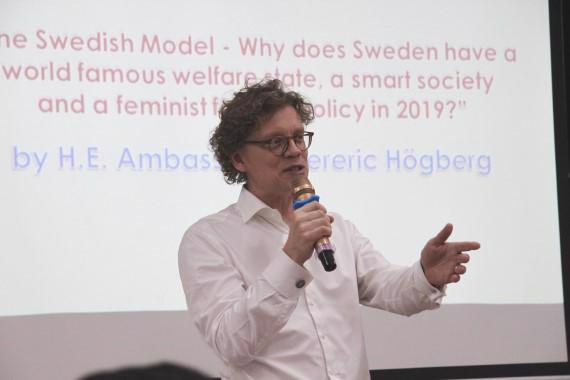 According to the Swedish Ambassador, Vietnam and Sweden are longtime friends. The year 2019 is also a particularly special year as it marks the 50th anniversary of the establishment of diplomatic relations between Vietnam and Sweden (January 11, 1969 - January 11, 2019). Sweden was the first western country to establish diplomatic relations with Vietnam, showing the support of the Swedish Government and people for Vietnamese people's righteous cause.
During the war against the US imperialists, Sweden had always been a friend who supported Vietnam's independence. At that time, Swedish Prime Minister Olof Palme and a large number of Swedish people flocked to the street and strongly demanded an end to the meaningless war in Vietnam. Sweden then become a dear and trustworthy friend, and one of the biggest donors to Vietnam from 1970s to the 1990s.
Talking about Sweden, Ambassador Pereric Högberg said that the success of Sweden resulted from a long process, starting with the people who were always in search of new things. The Swedish have always had great ambitions and built everything out of their ambition, without ever succumbing. In addition, Swedish success comes from thinking outside of the box.
Sweden is home to many famous multinational corporations such as Ericsson, ABB, Electrolux, IKEA, Husqvarna, H&M, and Tetra pak. Sweden, having its own way of operating its economy, with transparency in management of all aspects of social and economic life and the ability to continuously innovate, has created leading companies in the world.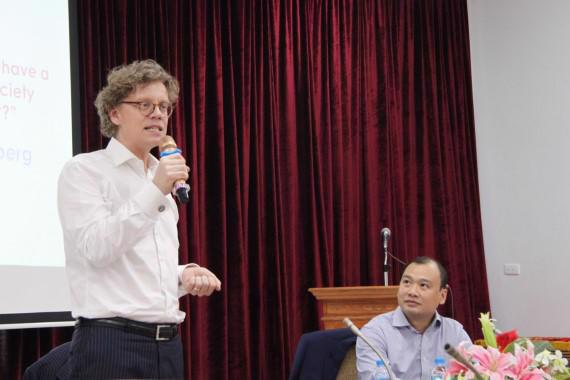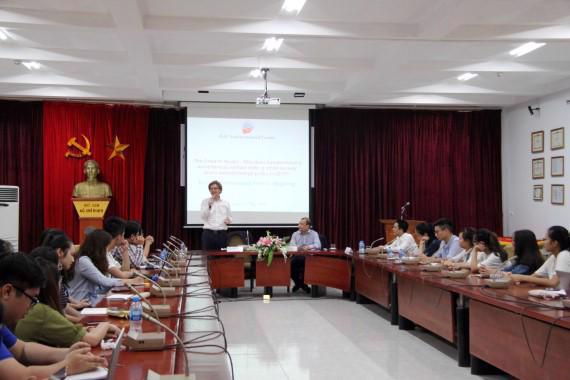 Ambassador Pereric Högberg also gave an overview of the "feminist foreign policy" that Sweden is implementing in 2019.
Accordingly, feminism is not about turning all of its attention to women, but its meaning lies in equality between both sexes. A country can only truly develop when the entire population, both men and women, is involved in building and developing the nation. That is the reason why Sweden is such a successful story.
The Ambassadors Forum lasted nearly 2 hours, ending in a friendly atmosphere between the two sides.